Use Our Ticket Services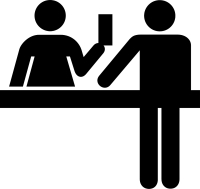 Ticket Seller is Vernon's home grown full service box office. We provide the tools you need to make your next event a success. Community focused and not-for-profit, our infrastructure includes 24/7 online ticket sales, informative and friendly ticket agents available six days per week by phone or in person, and promotional exposure to complement your existing marketing. Call us today at 250-549-SHOW (7469) to find out how we can help you.
Image sizes that we need
We will need the following to have a fully setup event.

Event Title
Sup or Sub Title if needed
Price or prices
Mini description of the event for our landing page
Full description of your event for your events page
A thumb nail image (200x250) for our landing page
A banner image for other marketing and slide show (755 x 425)
Embedded poster size (500 x 625)
Send set-up information to [email protected]
We can embed some media files if they are hosted on sites that allow this, YouTube is the most common.
If you would like to use the Ticket Seller Box Office as your ticket agent, pick one of the links below.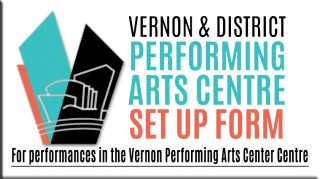 Click Here to setup your event for the Vernon and District Performing Arts Centre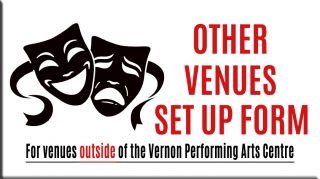 Click Here to setup your event in all other locations