Mackie Lake House
Mackie Lake House has its roots in the Coldstream Ranch which was subdivided in the early 1900's and planted with apple and pear trees. Rupert Charles Buchanan, a businessman from Montreal commissioned architect Robert Findlay to build the House in 1910.
Season Events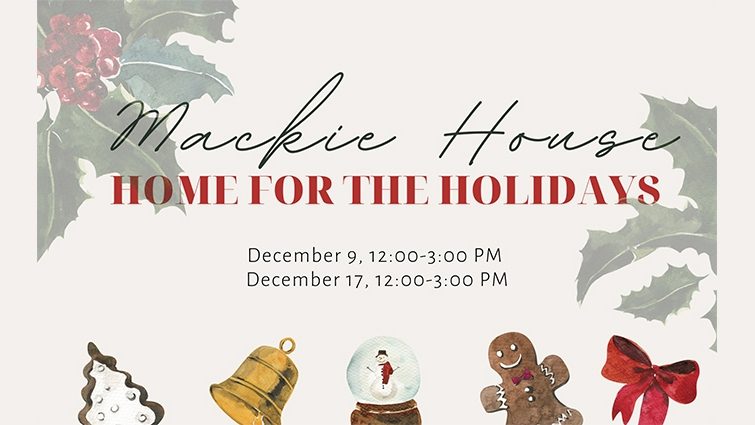 Mackie House
Home for the Holidays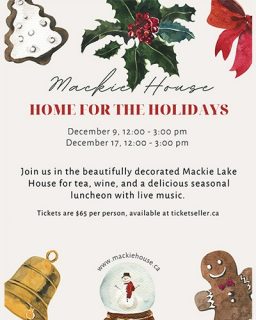 $65 Per Person
Includes fees & taxes
Treat yourself to a delicious luncheon with friends and family as you celebrate the holiday season. We'll have tea, wine, and seasonally inspired dishes for you to savour—as well as live music. Let this traditional Edwardian mansion capture your imagination, just in time for the holidays! Be sure to bring your slippers—these 113-year-old floors tend to get chilly.
Three-course luncheon, including: Christmas salad with home-cooked herbed buns; Beef Tourtière with homemade cranberry chutney; Potatoes with herbed gremolata and parmesan cheese; Maple cumin glazed carrots and parsnips; Gherkin pickles; and Christmas spice cake with warm caramel sauce and whipped cream.
Tickets are $65 per person, with all funds supporting the Mackie Lake House registered Heritage Site. We are a non-profit organization with the mission to: preserve and present the building, grounds, furnishings and related history of Mackie Lake House for the enjoyment and education of the public.