North Okanagan Community Concert Association
Diversity... and excellence
A concert series presented by the
North Okanagan Community Concert Association
Concert Season • 2022 2023
Call 250-549-7469 to book
or online at ticketseller
$150.00 Adult
$75.00 Youth 18 and under
Click Here to Buy Subscription
| | | |
| --- | --- | --- |
| Mirror Visions Vocal Ensemble | Saturday, October 29 | |
| Pentaèdre | Friday, November 18 | |
| Marc Atkinson Trio with Cam Wilson | Friday, February 17 | |
| Valencia Baryton Project | Monday, March 20, 2023 | |
| meagan&amy | Wednesday, April 19, 2023 | |
Season Events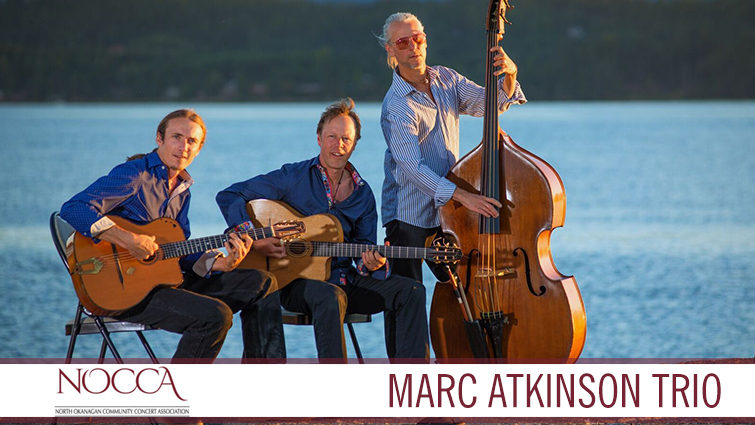 North Okanagan Community Concert Association Presents
Marc Atkinson Trio
With Cam Wilson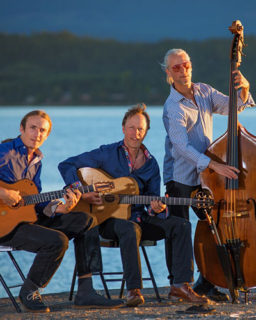 $40.00 Adult
$20.00 Youth
The Marc Atkinson Trio will be appearing with Cam Wilson (Joe Trio, Van Django) at the Performing Art Centre on Friday, February 17, 2023, for a different kind of evening for NOCCA. Marc is a Juno nominated performer, an award winning composer and one extremely talented guitarist in any genre.
Brett Martens plays rhythm guitar and Scott White is on stand-up bass presenting solid back-up and solo performances as well.

Cam Wilson, who performed here in Vernon in May 2022 with Joe Trio, rounds out this quartet with his contribution of virtuosic violin and compositions that have been heard throughout North America and the United Kingdom.

If you enjoy being entertained, this is one show not to be missed.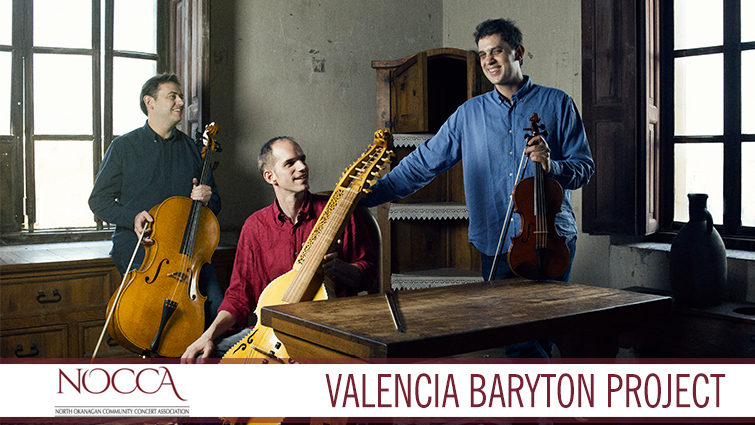 North Okanagan Community Concert Association Presents
Valencia Baryton Project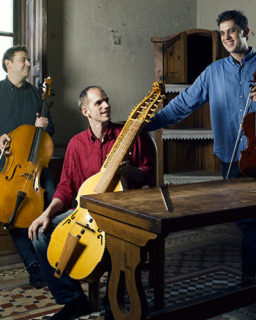 $40.00 Adult
$20.00 Youth
The Valencia Baryton Project was formed by colleagues from the opera of the Palau de les Arts (Valencia) and the Orchestre Nationale de Montpellier with the vision of performing the nearly 160 works written by Franz Joseph Haydn for the baryton. At the heart of the ensemble is the traditional baryton trio - baryton, viola, and violoncello - for which Haydn wrote 123 works of outstanding beauty during his time as the court composer for the Prince Esterhazy of Austria.
With Matthew Baker, one of only a handful baryton performers in the world, the Valencia Baryton Project have delighted audiences in North, Central and South America as well as Europe with what is considered to have been the pinnacle of aristocratic instruments of the classical era. Their work has been described as 'delightfully inventive"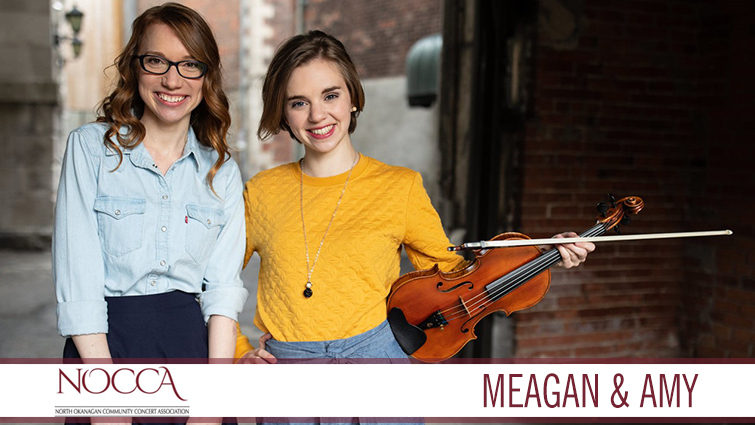 North Okanagan Community Concert Association Presents
megan&amy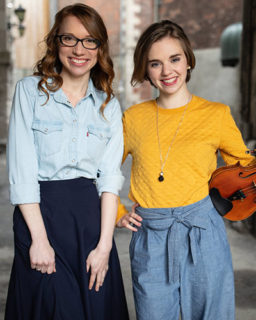 $40.00 Adult
$20.00 Youth
meagan&amy, a vibrant Canadian duo consisting of violinist Amy Hillis and pianist Meagan Milatz, share an intense passion for innovative programming and fearless music-making. They began their partnership in 2011 at the Schulich School of Music at McGill University. Their individual strengths – Meagan's interest in the fortepiano and Amy's in contemporary music combine in their wide range of repertoire. Praised for their energy, sensitivity and musical maturity, they were awarded the first ever "Pan-Canadian Partnership" recital tour, being chosen from over 50 applications. "Their collaborative musicianship combined with their very accessible, yet audacious repertoire made an immediate impression on the jury." Their concerts present works by local composers as well as European classics, and through their artistry are interesting, intriguing, and fun!