Okanagan Symphony
Season Events
Okanagan Symphony
Peter and the Wolf
Guest Artist Bumbershoot Theatre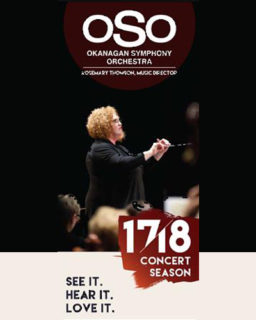 $26 Adult
$22 Senior
$17 Youth
The classic children's tale Peter and the Wolf is brought to life in collaboration with Bumbershoot Theatre as we celebrate their 10th anniversary season. Recommended for ages 4 through 12, this adaptation of Prokofiev's well loved score brings Peter, the wolf and all of the other characters to life with additional songs orchestrated specially for the OSO by Rosemary Thomson. Directed by Tracy Ross of Bumbershoot Theatre, this show will delight the whole family.
OSO Special
Okanagan Symphony presents Sarah Slean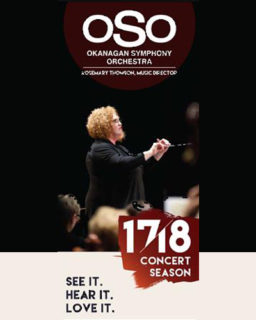 $56.25 Adult
$49.00 Senior
$26.75 Student
Described as one of the most compelling acts Canada has to offer, Singer/Songwriter Sarah Slean leaves audiences spellbound with her captivating voice and arresting presence on stage. She is a singular artist whose performances and albums have been recognized with Gemini and JUNO Award nominations. In addition to recording and performing internationally, Sarah is also an accomplished orchestrator, poet and visual artist. In this unique performance with the OSO Sarah Slean will perform her own music with exciting arrangements for symphony orchestra. Also in the mix will be music that has inspired her creativity from the classical genre to the hits of Broadway. This will be an eclectic and electric evening of music with one of Canada's most celebrated performers and the OSO.
The Chase Masterworks VI
Okanagan Symphony presents Triomphe!
Guest Artists: Gryphon Trio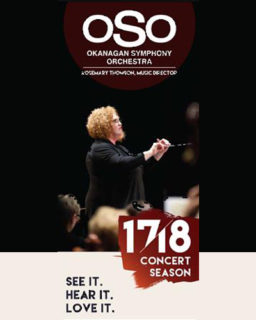 $56.25 Adult
$49.00 Senior
$26.75 Student
Beethoven's epic Triple Concerto will sparkle in the hands of Canada's Gryphon Trio. 2017/2018 marks this renowned trio's 25th Anniversary and we are so pleased to celebrate with them. Dvorak's glorious 7th Symphony is often considered to be his symphonic triumph eclipsing even The New World. We bring these two great giants of the orchestral repertoire to life in a fitting close to a triumphant season.