Caetani House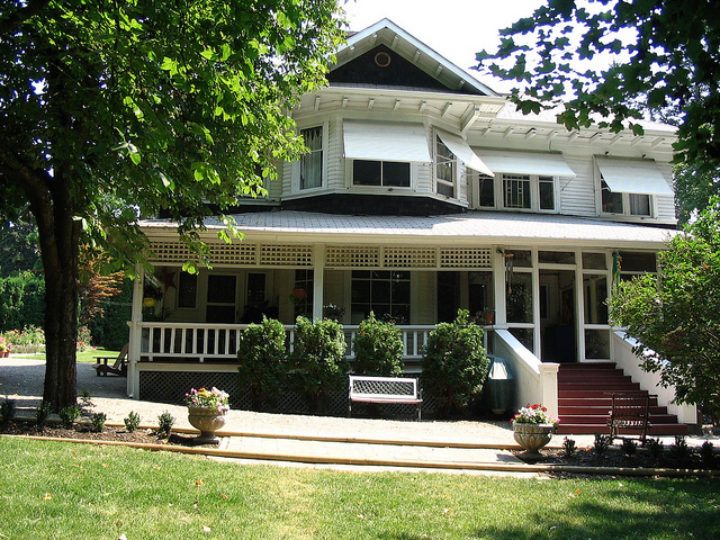 The 120+ year old Caetani Cultural Centre is a 6,000 sq. ft. designated heritage house, situated on 1.5 acres of land on lower East Hill. The facility is operated by The Caetani Cultural Centre Society as a registered not for profit charitable organization. The house and grounds are owned by the City of Vernon, and operated by the Caetani Cultural Centre Society.
Map
Upcoming Events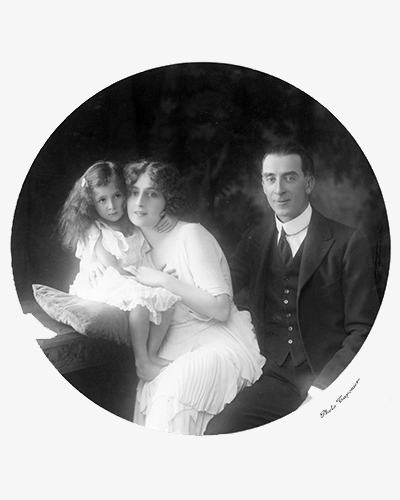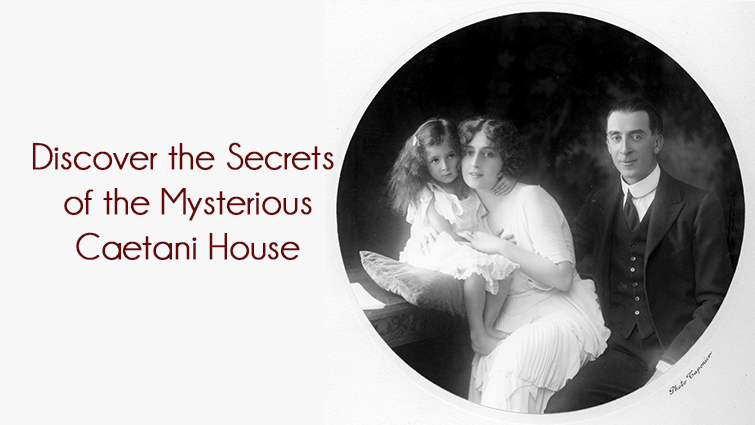 Caetani House
Thu, Jul 7, 2022 to Thu, Aug 25, 2022 At 6:00pm
Fri, Jul 8, 2022 to Fri, Aug 26, 2022 At 1:00pm
Sat, Jul 9, 2022 to Sat, Aug 27, 2022 At 10:00am
Sat, Jul 9, 2022 to Sat, Aug 27, 2022 At 1:00pm

Explore the secrets and rumours of this 125-year-old heritage house with an intriguing and disturbing history.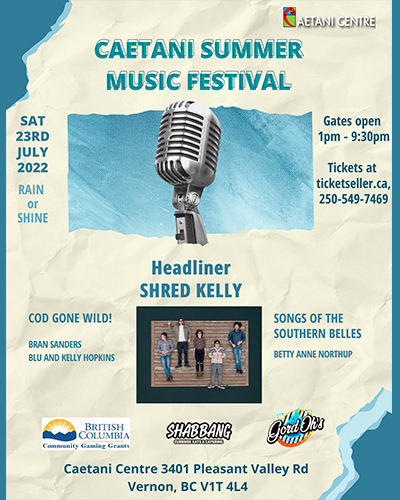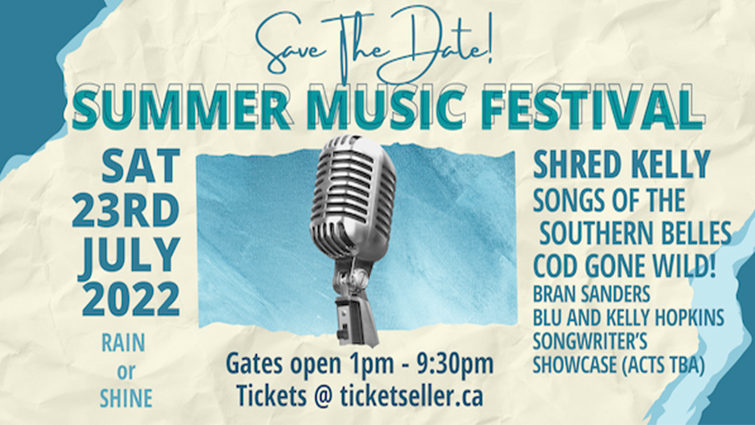 Caetani House
Sat, Jul 23, 2022 At 1:00pm
Mark your calendars and get ready to dance and sing along on our day long festival of music.
The series showcases talent from all over the Okanagan and Canada with concerts taking place in the beautiful setting of the Caetani gardens.
FULL DAY TICKET 1pm - 9:30pm: $85.00
Day Pass Only 1pm - 5:30pm: $40.00
Evening Pass Only 5:30pm - 9:30pm: $50.00