O'Keefe Ranch
The Ranch was founded in 1867, and in its earliest days was at the end of the wagon road into the Okanagan Valley and the site of the stagecoach depot. It was a small, self-contained community, with a post office, blacksmith shop, grist mill, and even its own church and cemetery.
Season Events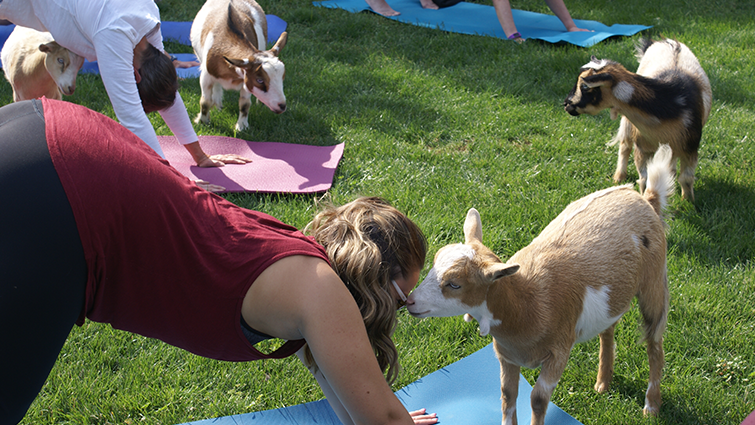 O'Keefe Ranch
Yoga with Goats and Historic Tour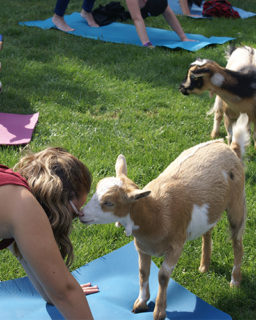 Every other Wednesday and Saturday Starting June 16th.

9:00 AM - 12:00 PM
Yoga with Goats is back! Join Samantha Richardson for a season of yoga with four legged friends.

Ticket includes a one-hour yoga session prior to the Ranch opening. Yoga is located outdoors in the company of the Ranch's goats. Each goat has its own personality to woo you over, whether they are looking for some extra scratches, trying to make you laugh or just want to take a nap under your downward dog, you never know what they will do!

Afterwards, enjoy the Ranches grounds, take a tour of the mansion, visit the general store, and explore the buildings. Each ticket includes a complimentary general store candy bag. If you book on a Saturday, you can also enjoy the many role play artists including live music and song, demonstrations, school sessions and much, much more. Allow yourself about 2 hours to see the grounds and another hour if you stay for lunch.
Yoga with Goats runs from June 16th to August 28th, 2021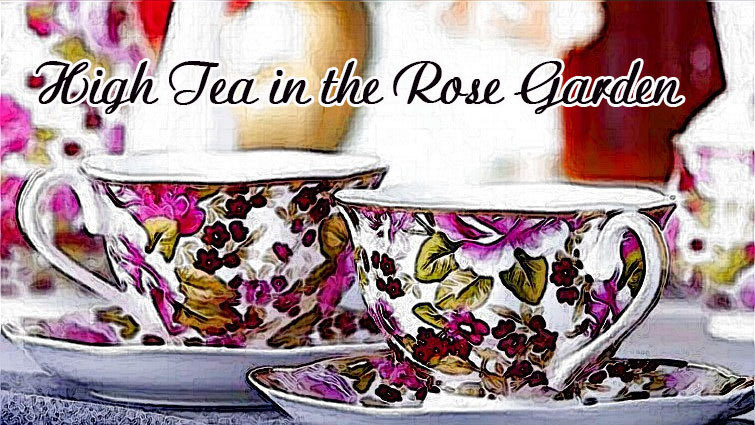 O'Keefe Ranch Presents
High Tea in the Rose Garden
O'Keefe Ranch
Wed, Aug 4, 2021 At 2:00pm
Wed, Aug 11, 2021 At 1:45pm
Wed, Aug 18, 2021 At 1:45pm
Wed, Aug 25, 2021 At 1:45pm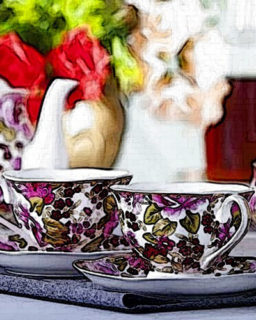 July 28, 2021 & Aug 25, 2021 - 2:00 PM to 4:00 PM
$25 - Adult (12 & over)
$15 - Child (11 & under)
Note: Must book a minimum of two people.
booking odd number please call the box office
Enjoy high tea served Victorian style in the beauty of the O'Keefe Rose Garden. Victorian dress wear is welcomed!
Join O'Keefe Ranch for this afternoon fundraiser to help raise much needed funds for the operations at the Ranch. Ranch gates open at 10:00 AM where you can enjoy a self guided tour of the grounds. At 1:45 PM make your way to the Rose Garden to find your seat. Tea, finger sandwiches, goodies and scones with cream and jam will begin being served at 2:00 PM by servers in Victorian fashion. Enjoy an appearance of our very talented role play artists as they provide vocals, music and character to this special day.
Parasols available for rent on your arrival (limited supply).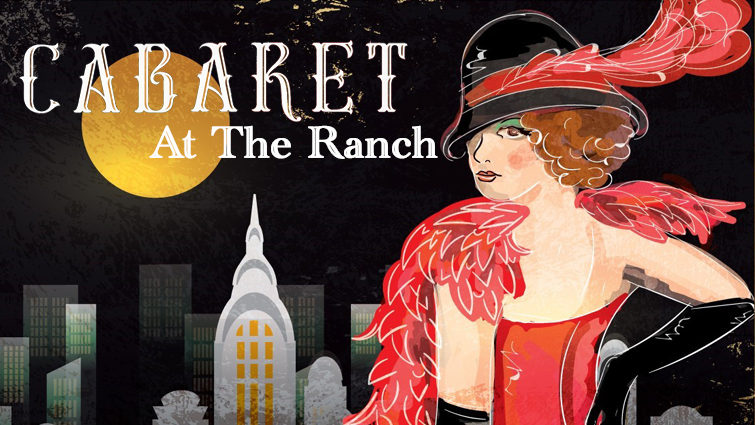 O'Keefe Ranch Presents
Cabaret at the Ranch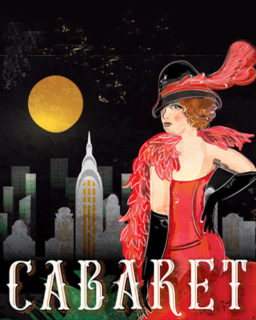 $40.00 per person
Get ready for a night of Broadway, Jazz, and Classic hits on August 21st at our Cabaret at the Ranch! Sure to drive off those lockdown blues, the local cast of Danica Block, Katie Flaherty, Heather Harker, Michael Jarzecki, Ashley Kendall, Jeannine Kuemmerle, Alex MacArthur, Emily MacArthur, Coreen Smith, and Rick Smith will have you laughing, humming along, and tapping your toes.