SPOTLIGHT Special Presentations
From circus to stand-up comedy, music and more, our SPOTLIGHT Special Presentation Series has something for everyone!
Season Events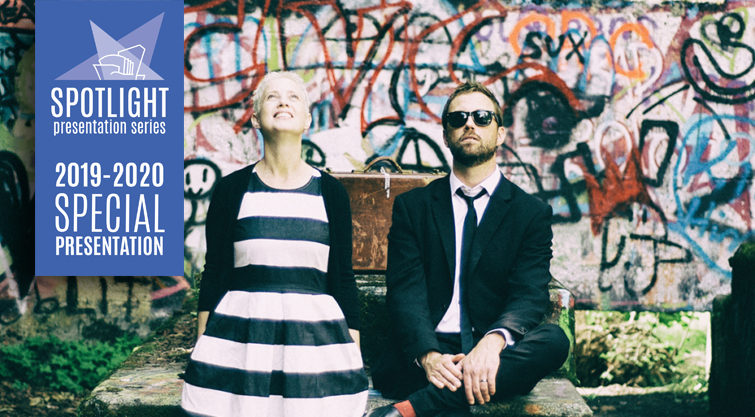 Performing Arts Centre Society Presents
Big Little Lions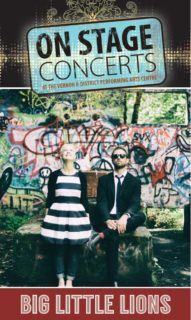 $30, General Admission
19+, No Minors, Limited seating available.
Big Little Lions performs at the Vernon and District Performing Arts Centre. With the audience seated cabaret-style on stage, our SPOTLIGHT OnSTAGE Concert Series allows for audiences to relax and enjoy an up-close and personal concert in this intimate venue.

Big Little Lions is the award-winning band from Cincinnati, OH and BC, Canada born out of a collaboration that won them a JUNO Award in 2014. Ever since they have been cranking out infectious folk pop songs that are jam-packed with emotion along with tight harmonies that sound like the product of two people working closely and side-by-side instead of living in different countries. The duo consists of Paul Otten and Helen Austin, both hugely prolific songwriters, whose music has been placed in hundreds of movie trailers, ads, network TV shows and on MTV. The pair have released 5 albums to date, which have garnered them awards and nominations. Their critically acclaimed music